Products created for ministry leaders
Getting your ministry started on a strong legal foundation may seem daunting, but we have made it our mission at StartCHURCH to make it as easy as possible. We have created products for ministry leaders to help them establish their organization on a solid foundation.
Launch Suite™
Register Your Church or Ministry
Making it easy to StartRIGHT, the Launch Suite™ combines today's legal requirements with easy-to-use tools, assuring every church planter can launch legally.
Learn More
Exemption Suite™
Obtaining Exempt Organization Status
Obtaining 501(c)(3) status is important to the success of your church or ministry, and it does take work. The Exemption Suite™ makes it easy.
Learn More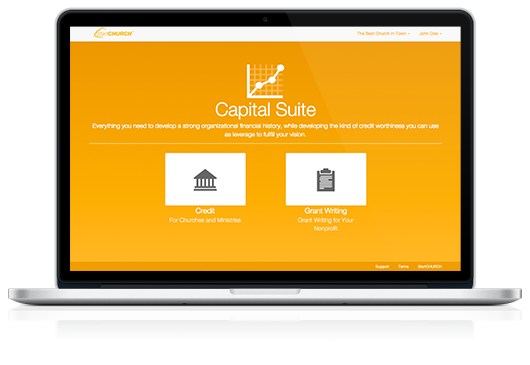 Capital Suite™
Growing into Your Future
Everything you need to develop a strong organizational financial history, while developing the kind of creditworthiness you can use as leverage to fulfill your vision.
Learn More
Policies Suite™
Policies and Procedures for Your Ministry
The Policies Suite™ will serve as a roadmap to protect your vision and help you write your procedures with 55 customizable policies.
Learn More
Tax Suite™
Financial Reporting Toolkit
With tools that make tedious financial reporting a breeze, the Tax Suite™ puts financial reporting power back at your finger tips.
Learn More
Minutes Suite™
How to Run a Proper Board Meeting
With the Minutes Suite™ you will have access to everything you need to know about board meetings, including who can serve on a board, how to hold a proper board meeting and how to take minutes.
Learn More
Church Branding Ebook
Create a Brand for Your Church
With the Church Branding Ebook, you will get practical steps on how to build an outstanding brand for your organization. Whether you are just starting your church or already growing your ministry, the Church Branding ebook will give you the tools you need to increase your impact!
Learn More