A Tool Kit for Ministry Compensation and Benefits
It's an exciting day in the life of the church when it can bring its pastor on staff. The Bible tells us that "those who work deserve their pay." Imagine what it would be like to create a salary compensation agreement that is both compliant and fair to the minister. The Compensation Suite™ gives you the tools to create such agreements and a practical understanding of how to maximize the tax benefits afforded to ministers.
Salary
Maximize Salary Benefits
Section 4958 of the Internal Revenue Code outlines penalties to be assessed upon unreasonable compensation paid by nonprofit organizations (churches included). The key is that compensation must be reasonable. But how are you to know what is and what is not reasonable compensation? The Salary Applet feature was created to teach you just that. The fact is that most churches and ministries are unaware that there is a proper way to structure compensation paid to ministers and church staff. Upon completing this applet, you will be able to create generous and compliant salary contracts.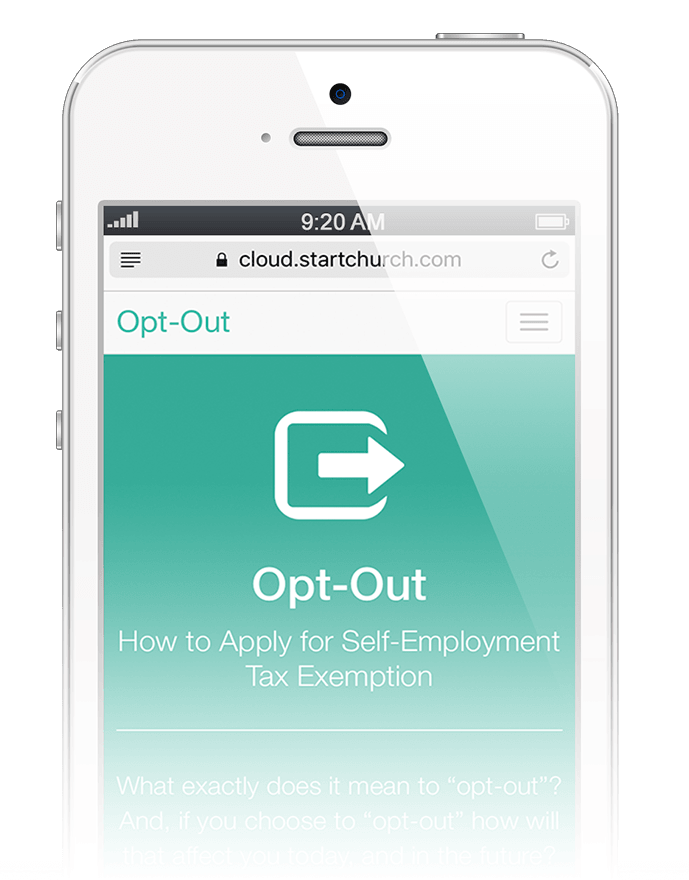 Opt-Out
Self-Employment Tax Exemption
Did you know that you are responsible for paying self-employment tax on the earnings you receive as a minister? Did you also know that as a minister, you are able to become exempt from self-employment tax? The Opt-Out Applet feature will show you what steps to take in order to opt out. Furthermore, you will be armed with the following information:
FICA vs. SECA
Dual Tax Status of Ministers
Misconceptions of Opting Out
Requirements to Opt Out
How to Opt Out (Form 4361 template included)
Housing
Understanding Housing Allowance
Most, if not all, ministers are familiar with the term "housing allowance". Yet the housing allowance is largely misunderstood among ministers and churches. The Housing Allowance Applet feature teaches you what the housing allowance actually is according to the US tax code, and it gives you step-by-step instructions on how to properly implement a housing allowance for your minister(s). You will be provided with everything you need, from board meeting minutes and the housing allowance worksheet to perhaps most importantly, confidence.