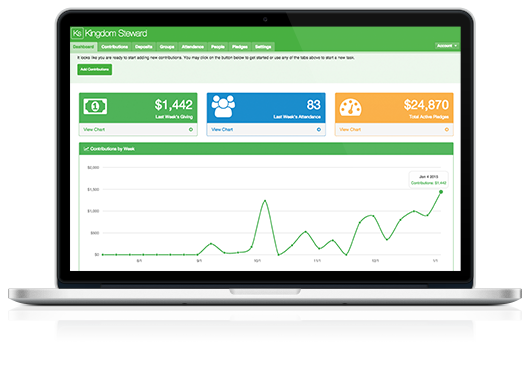 Kingdom Steward™
Track and Manage Donations
Tracking and managing your church's finances have never been easier. This program will take care of everything for you so you can focus on the ministry.
Learn More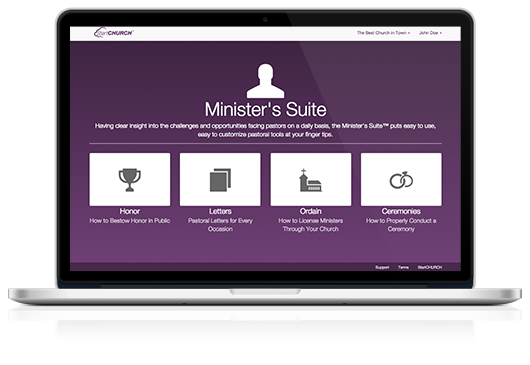 Minister's Suite™
Pastor's Toolkit
Having clear insight into the challenges and opportunities facing pastors on a daily basis, the Minister's Suite™ puts easy to use, easy to customize pastoral tools at your finger tips.
Learn More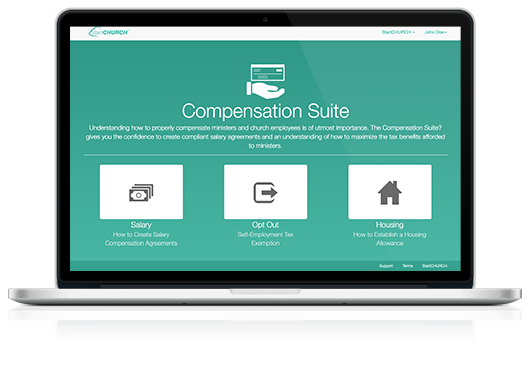 Compensation Suite™
Tools for Ministry Confidence
With the Compensation Suite™ tool you will have the power and the understanding of how to maximize the tax benefits afforded to ministers.
Learn More
Documents Suite™
Forms, Policies and Certificates
It's now faster and easier than ever to protect your ministry's vision by creating, easy, simple to use forms that ensure those doing the ministry are keeping with the ministry's vision.
Learn More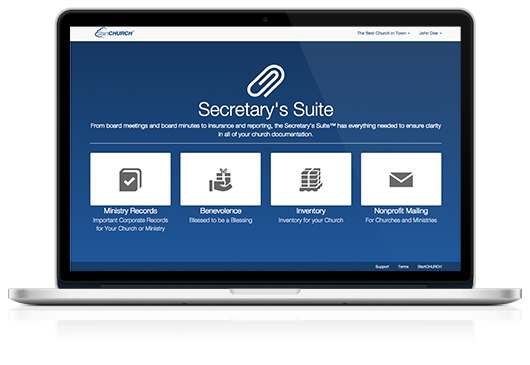 Secretary's Suite™
Empower Others to Lead
From board meetings and board minutes to insurance and reporting, the Secretary's Suite™ has everything needed to ensure clarity in all of your church documentation.
Learn More
Exemption Suite™
Obtaining Exempt Organization Status
Obtaining 501(c)(3) status is important to the success of your church or ministry, and it does take work. The Exemption Suite makes it easy.
Learn More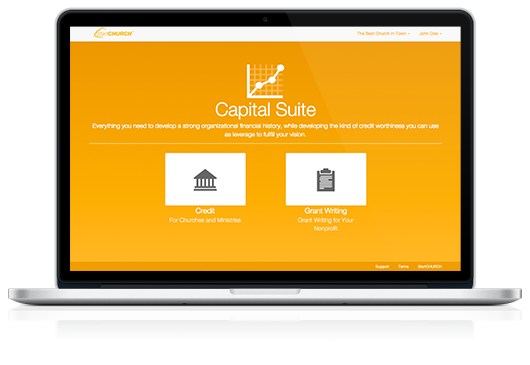 Capital Suite™
Growing into Your Future
Everything you need to develop a strong organizational financial history, while developing the kind of credit worthiness you can use as leverage to fulfill your vision.
Learn More
Tax Suite™
Leadership Toolkit
With tools that make tedious financial reporting a breeze, the Tax Suite™ puts financial reporting power back at your finger tips.
Learn More
Launch Suite™
Register Your Church or Ministry
Making it easy to StartRIGHT, the Launch Suite™ combines today's legal requirements with easy to use tools, assuring every church planter can launch legally.
Learn More