Growing Into Your Future
It's time to see beyond what is, to what could be. Today's business-minded pastors are putting in place strategies that are impacting their cities with more than just church funds. With the Capital Suite™, you have everything you need to develop a strong organizational financial history, while developing the kind of creditworthiness you can use as leverage to fulfill your vision. The Capital Suite™ will help you learn to apply for grants, negotiate loans, and develop the strategies you need to see your vision come to pass.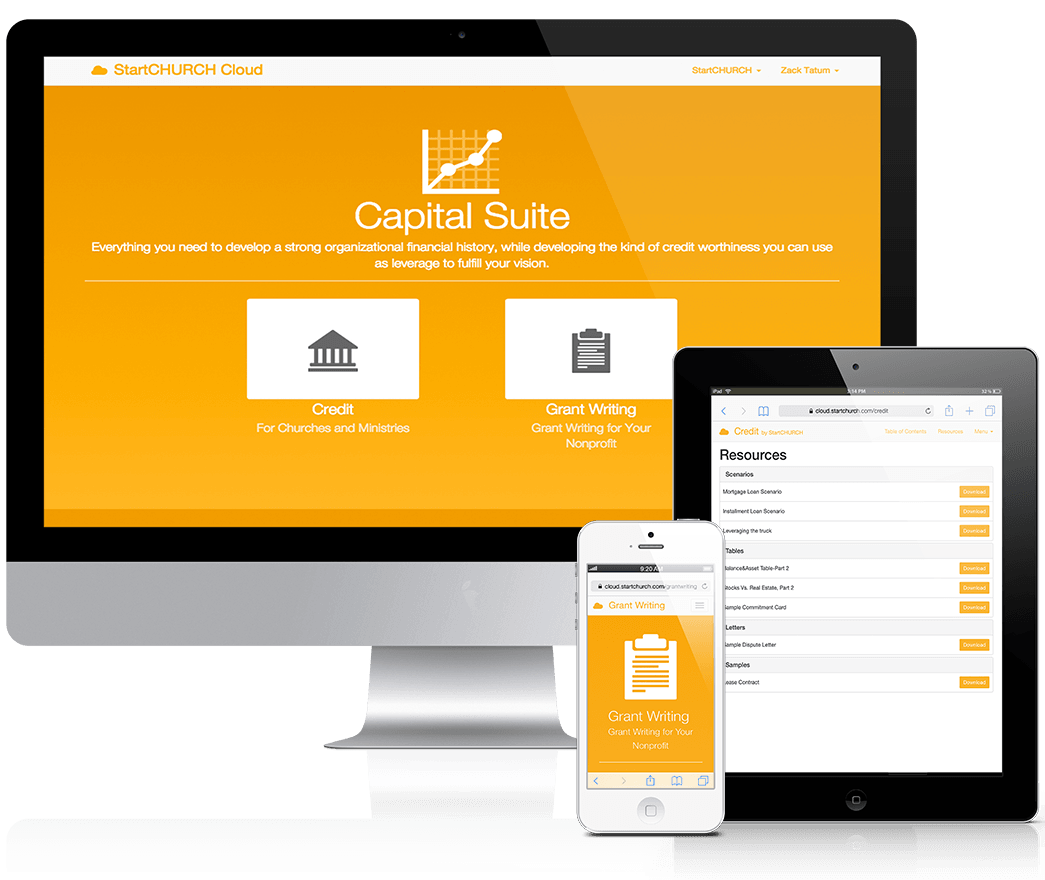 Credit for Churches
Learning to build a strong financial future
Using credit wisely can increase your church's ability to grow and obtain the facilities, equipment, and services it needs to flourish. When your church has what it needs to operate, you will start to see growth in ways you might not have imagined! Starting today, learn the best ways to properly establish and use credit.
You will learn how to:
Follow a five-step process that will launch your ministry into creditworthiness.
Leverage your efforts to accomplish a task greater than you would be able to afford otherwise.
Communicate with lenders about which loan package would best suit your church's needs.
Create a stewardship campaign to raise funds.
Nonprofit Grant Writing
How to leverage grants to fund your dreams
Every year billions of dollars are awarded in grants to organizations that are trying to make a significant impact in the world. But the question remains, how do you obtain grant money? Capital Suite™ will help propel you forward with the necessary tools to write a proper grant proposal so you can accomplish the dreams and visions God has placed in your heart. Capital Suite™ reveals new avenues of income and countless possibilities for church and ministry leaders.