Get back to doing what you love!
God has called you to do great things. Why let the worry and stress of managing your ministry's finances steal one more moment you could spend fulfilling your purpose?
With StartCHURCH Bookkeeping, we'll take care of your church's finances for you—so you can get back to loving people and changing lives.
Sign up today
Hear why pastors choose StartCHURCH Bookkeeping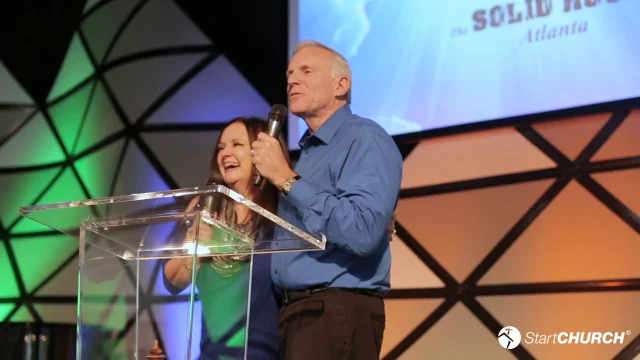 "This will be the greatest investment you will ever have. It will multiply your ministry in ways you can't even put down on paper."
- Solid Rock of Atlanta
Save more time, have less stress
With StartCHURCH Bookkeeping, you will:
Get financial confidence at an affordable price
Gain trusted accountability that protects your church
Ensure your books are compliant
Build a strong foundation to grow your finances
Receive expert advice from a ministry-minded team
Save yourself more time for ministry
Take 3 steps to get started today
1. Call us
Our financial experts will help you assess your church's needs and give you a quote to match.
2. Meet your team
After signing up, your personal bookkeeping team will talk with you to learn the details of your church's finances.
3. Relax
That's it! You can get back to ministry with peace of mind while your bookkeepers get to work.
Sign up Today
Bookkeepers who care about you
The heart of our Bookkeeping Service is our bookkeepers. With StartCHURCH, you'll gain a bookkeeping team that knows you, your ministry, and your vision. We will make sure your finances reflect your church's mission so you can finally get a good night's sleep.
Experience the StartCHURCH difference
A Ministry-Focused Team
Gain the power of a ministry-focused bookkeeping team at a fraction of the cost.
No Setup Fees
Unlike other bookkeeping companies, we don't charge additional setup fees. All we need is the first month's fee to get you started.
Full Control
It's your church, your books, and your data. We're simply here to support you with the financial aspect of your ministry.
Secure Storage
Your information is valuable. That's why we guarantee your data will be protected on our secure server.
24/7 Access
Get 24/7 access to your ministry's financial reports.
Trusted by over 600 churches and ministries
Being with StartCHURCH has been an incredible experience, and our bookkeeper is wonderful. It's like having a staff person down the hallway.
It's hard to remember what we did before using StartCHURCH and before we had our bookkeeper. He is a life saver, and he answers all of our questions. We are very pleased with our bookkeeper and with StartCHURCH.
Working with StartCHURCH feels more like an extension of my church and less like a third-party company.
Thanks for helping us onboard and giving such detailed help. It is noted and appreciated... See, this is why we chose StartCHURCH! We love your transparency and determination to assist us in getting on the right track with compliance. Adding the Bookkeeping Service is moving our organization forward. Thank you.
Your customer service is second to none.
Our bookkeeper is professional, prompt, knowledgeable and kind. I feel when she does the bookkeeping, I do not have to be concerned as to if she has accurately performed the services. She is an asset to the company, and that makes it easy to recommend StartCHURCH services for bookkeeping.
Our bookkeeper has always been super helpful and patient too! I'm grateful for all the effort they put in so I can focus on other things!
Tracey I was just calling to let you know we got the building, the reports were flawless!
Ready to start your Bookkeeping Service? Get a quote today!
Getting started is easy! Simply fill out the form below, and one of our specialists will call you within 24 hours with a custom quote for your organization.

CALL US TODAY!
Are you ready to get started?
Do you have any questions or concerns?
Whatever they may be, we are here for you. Call us today and one of our specialists will gladly assist you with your needs.

We'll call you
Fill out the form below and one of our church plant specialists will give you a call.