Church Planting: Some Assembly Required
By Nathan Camp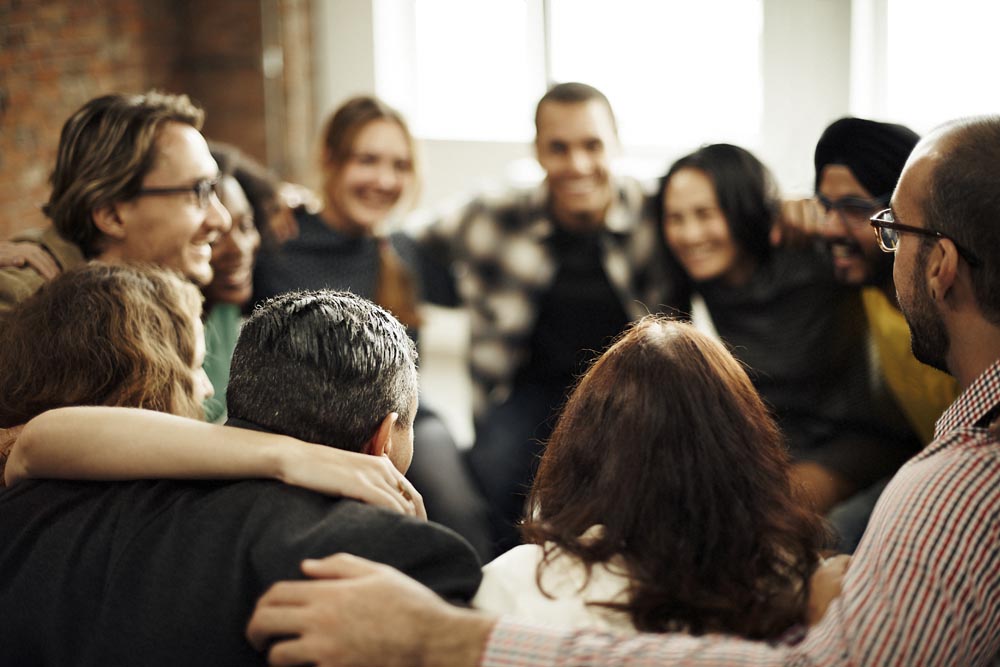 Like most children, I loved Christmas Day. Jumping out of bed and heading to see what gifts were under the tree was always exciting. Especially, the Christmas I got a bike! I remember coming to the tree and seeing this massive box with a bike on it! And not just any bike, a gold, banana seat Schwinn. Yes, I dated myself right there - but if you know, you know. This was the bike to have. I couldn't wait to ride it. I grabbed the bike, tore it open - and reality set in. The bike was in pieces and had to be put together. I missed some critical words on the front of the box, "Some Assembly Required." The rest of the afternoon, I watched my Dad put that bike together piece by piece while I hovered over him, watching the bike take shape. Thanks to Dad's tools, patience, and enough sense to read the directions, before long, I was out on the roads, knees in the breeze, riding my new bike. It was a Christmas I will never forget.
Some assembly is required.
Like my bike, many church planters miss the words 'some assembly required' on their dream to start the church. In their hearts, they see themselves preaching, people coming to faith, getting baptized, and changing their city! They see legacy impact on the world and for the kingdom. But, the truth is, before any of that will come to pass, there is a season of building toward that. A season of some assembly is required.
Church planter, your vision will take time to see it come to pass. You will need tools, instructions, and patience. But if you don't give up, you will see the vision come to pass.
Today I want to tell you what that might look like for your church plant.
First off, the tools.
My Dad had to use all kinds of tools to assemble that bike for me to ride it. The same is true for your church plant. Here are two tools you will need to see the church in your heart get planted:
A Coach
That's right! One of the first significant tools you will need is someone with some experience in church planting. You need someone who has planted already and can give you insight into what to do and not do. Just because you are called to plant doesn't mean you should do it alone. The wisest church planters seek out those in their city who have planted already. There is much to learn from those that have gone before us. Give them a call. Take them to lunch or coffee. Ask them questions and seek their advice. The Bible says, "...in the multitude of counselors, there is safety". One of the top priorities every church planter needs is taking the time to find a Coach.
Thankfully today, many successful church planters have a heart to pour back into the next generation of church planters. People like Matt Keller, Shawn Lovejoy, and Jimn Kyles. All these organizations are led by church planters.
A Tracker
When planting a church, there are hundreds of steps to get to that first service. How will you track those? A church plant just coming together without tracking has about as much chance as taking a puzzle out of the box, throwing it in the air, and hoping all the pieces land together in place. It's just not going to happen. You will need to keep track of your team, your finances, your plan, your progress, and much more.
It's one of the great things I like about the new StartCHURCH Launch Halo tool. Launch Halo
makes tracking the most vital parts of a church plant easier than ever.
Next, you need some instructions.
Can you imagine a building a building without blueprints? The chances of finishing that building, let alone staying standing, are greatly diminished. Yet, many church planters do not have a well-defined plan on how they will go about planting the church God put in their heart.
Church planter, what is your plan to plant your church? Is it written down? Is it shareable?
There are a few places where you can get a church plant plan:
The Bible
This is the best place to start! The Bible is THE handbook on how to plant a church. Reading through the New Testament will give you great insight into how churches are planted. You can see all kinds of new things when you read the bible through the eyes of a church planter.
Conferences
There are many gatherings today where would-be church planters can get together and learn
from church planting practitioners and other church planters themselves. Conferences like the GROW Conference and the Exponential Conference. All these are open to the public and are great places to help you develop your church planting
plan.
Launch Halo
Another great feature of Launch Halo is that it comes with two step-by-step church planting guides that take you from the idea to your first service. There is no need to start from a blank page. The church planting plants in Launch Halo have years and years of study, research, and usage and are proven strategies to help you plant your church. And, because Launch Halo allows you to add or subtract from each plan, you can make it completely customizable to you.
Lastly, you need to have patience.
One of the most trying parts of planting a church is the season between the call to plant and the actual first service. There will be times of frustration. Times of challenge. Times when it feels like things are not coming together. There will be moments when you will be tempted to cut corners or not do things you know will yield fruit down the road. But, the message here to you, dear church planter, is don't give up when it's hard and don't rush it. The Bible says that God "...makes all things beautiful in its time.". Have patience with the process.
There is a time coming when what God has branded on your heart will be lived out before your eyes. Part of the process is ensuring you have the right tools, instructions, and posture - patience.

At StartCHURCH, we are always here to help you take the next steps toward your vision. If we can be of service to you as you set out to plant a church, please call us today at 770-638-3444