Thoughts Can Be Barriers or Building Blocks
By Jimn Kyles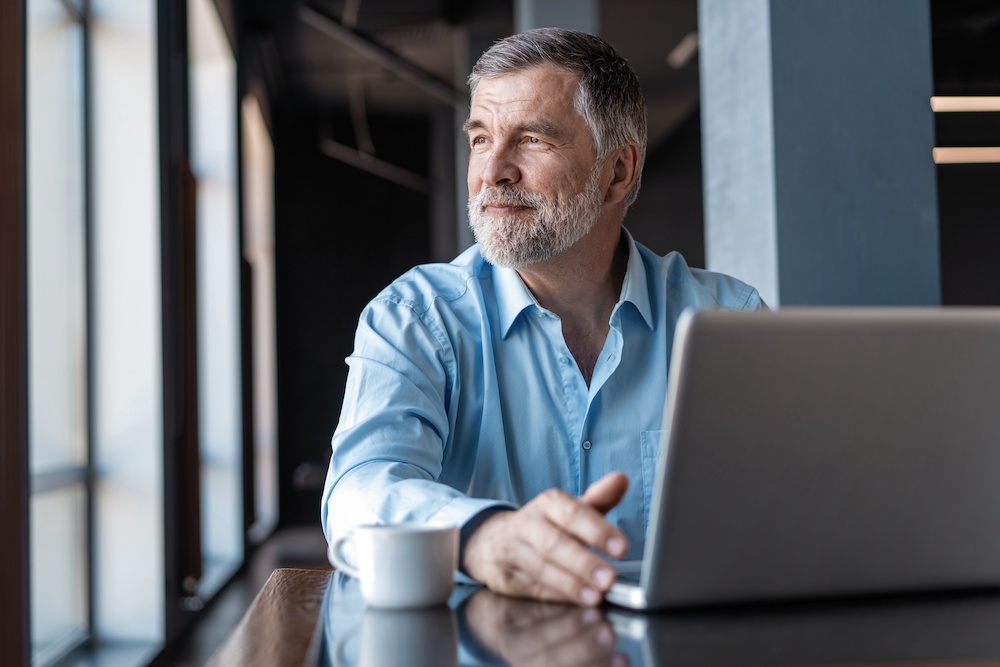 Today we have the privilege of featuring a guest blogger, Pastor and Author, Jimn Kyles as he shares an excerpt from his new book, Unstuck & Unstoppable.
Our thoughts are the building blocks of our lives. Our thoughts govern our actions. What we think can become a self-fulfilling prophecy. If you think and believe your marriage will never get better, what happens? You often don't bother putting in the work to get the result you really want: a healthy marriage. Because of your ungodly thoughts, you don't put intention or action in that direction. You don't put your faith in God for that healing. You close off the door to that potential.
However, when you pray and believe it will get better, you open the door to what God can do. Your faith is set on God and following His direction. You still have to put the work in to see the potential realized, but you are willing to do it because you know that with God, all things are possible (Matthew 19:26). Your thoughts are the starting point to get you going in the right direction. You can apply this concept to every area of your life: work, finances, family, health, spiritual life, etc. Your thoughts either propel you forward or hold you back.
Roger Bannister was the first man to run a mile in under four minutes. Before 1954, it was believed that it was impossible for any runner to run a mile in less than four minutes. The prevailing mindset was that this was physically impossible and, if achieved, would lead to the death of the runner. It was thought that a human being simply couldn't run that fast. "Experts" conducted all sorts of profound studies to show it was absolutely impossible to beat the four-minute barrier. And for centuries, they were right. Nobody ever ran a mile in less than four minutes.
However, Roger Bannister believed he could break that barrier. He didn't dwell on the impossibilities. He refused to let all those negative words form a barrier or stronghold in his mind. He simply began to train, believing he was going to break that record, and sure enough, he went out one day and broke the four-minute-mile barrier. He did what the experts said couldn't be done. He made history. We know now that it wasn't a physical barrier, but a mental barrier.
Now, here is what is so interesting about the Roger Bannister story: Within ten years after Roger Bannister broke that record in 1954, 336 other runners had broken the four-minute-mile record as well! For three thousand years, as far back as statisticians kept track-and-field records, nobody ran a mile in less than four minutes. Then, within a decade, more than three hundred people from various geographical locations were able to do it. What happened? Simple. The barrier was in the athlete's mind all along. For all those years, runners believed what the experts were telling them. They were convinced that it was impossible to run a mile in less than four minutes. Roger Bannister had the right mentality. He refused to believe that it was impossible.
Now, think about your own life for a minute. What limits have you imposed on yourself because you believed what other people have said? Where have you allowed the limitations of others' experiences to become your own? If you are not careful, you can become trapped by your thinking and develop what is called a mental stronghold. This is a mindset that becomes impregnated with hopelessness and causes a believer to accept something as unchangeable, even though he or she knows it is contrary to the will of God.
Satan wants to trick you into believing that your situation is unchangeable or hopeless even though God's word says the opposite. Refuse to believe his lies and choose to trust that "Everything is possible for one who believes" (Mark 9:23). The choice to either believe the devil's lies or God's promises is your choice to make.
This except is from Unstuck and Unstoppable by Jimn Kyles. Unstuck and Unstoppable is an important read for anyone who is feeling hopeless or stuck and wants to find a path forward. Readers will discover inspiring stories, godly wisdom and the comfort of knowing that the author has been right where they are.
About the Author
Jimn Kyles is an author, podcaster, and pastor. He and his wife are the Lead Pastors at Anchor Bend Church in Richmond, Texas. They began Anchor Bend Church in 2013, which is now a thriving, multicultural and multigenerational place for people to find hope and healing.
To purchase: Unstuck and Unstoppable
Connect with Kyles on Instagram (@jimnkyles - https://www.instagram.com/jimnkyles) and Facebook (https://www.facebook.com/jimn.kyles). Or subscribe to his podcast at https://podcasts.apple.com/us/podcast/unstuck-and-unstoppable/id1621094863.
Or visit website at www.jimnkyles.com