Why You Don't Want to DIY Your Incorporation
By Johnny Johnson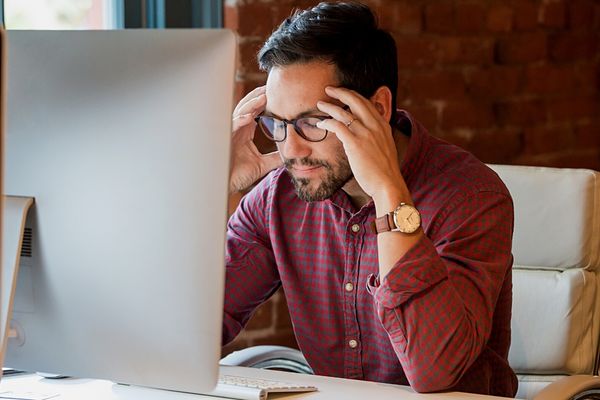 As a pastor or church planter, you have a vision to make a difference in your community. Your heart is set on establishing a church or ministry that will impact people's lives for eternity. However, starting a church or ministry can be complicated, especially regarding incorporation. While saving money by doing it yourself may seem tempting, setting out to handle the process alone can be risky. Here are some reasons why:
1. The process of incorporating is complex.
The process of incorporating can be complex and time-consuming. Specific language and information are required in your articles of incorporation, bylaws, and other documents to ensure your and the organization's protection and compliance with the law.
With the guidance of an experienced professional, it can be easier to navigate this process correctly. Additionally, the process can be lengthy, and mistakes can result in a denial or delay in processing your application, and not including the proper clauses leaves the organization at risk.
2. Mistakes can be costly.
A small mistake in your application can lead to significant consequences, such as a denial of your application, a delay in processing, or even the danger of liability lawsuits.
This can significantly impact your ministry's ability to operate, as it may result in financial penalties, including the seizure of its assets or other sanctions. The potential financial and legal consequences of mistakes in the application process and the language make it crucial to get it right the first time.
3. The legal and regulatory landscape is constantly changing.
New laws and regulations can be introduced, and existing laws can be amended, impacting your organization's compliance requirements.
Staying current on these changes and ensuring your ministry complies can be challenging. Attempting to handle the process on your own may result in missing out on updates or changes that could be detrimental to your church.
Why Incorporation Matters for Your Ministry
Incorporation is a strategic, protective move for any church or ministry. The laws of all fifty states provide that a corporation is a separate legal entity from its founders, directors, officers, trustees, and other leadership and provides a shield of protection or "corporate veil" from personal liability.
Incorporation also enables your organization to enter into contracts, own property, and engage in other activities that require legal recognition in its own name without putting the founder on the hook for any negative results that may occur.
Why Working with a Professional is Important
Expert guidance and support.
An expert like StartCHURCH will ensure that your application is processed correctly and without delay and will provide guidance and support. They will help you understand the specific language and information required.
The articles of incorporation are the church's supreme legal document; it has greater authority than the bylaws and any other legal document. It is important that you receive expert guidance to best protect your vision and call by including key components such as:
The purpose statement must clearly create a religious (ecclesiastical) corporation allowing the ministry to expand into various activities.
A clause that does not allow the articles of incorporation to be amended without the vote and approval of the board, including the founder/president.
A clause that creates membership but orders the bylaws to provide for the manner of admission and removal. This allows you to carefully draft and amend your church's membership without paying the state to amend the articles of incorporation.
A clause that establishes the duration of the corporation to be perpetual. One thing that incorporation will do is create the perpetual existence of the corporation. The ministries of many of our greatest American heroes of the faith still exist today because they were incorporated to ensure the continuity of the vision the Lord gave them when they first started.
Cost-effective solution.
Working with StartCHURCH can be more cost-effective than attempting to handle the process on your own. Our services are designed to be affordable, and we offer payment plans to help make our services accessible to churches and ministries of all sizes. By working with us, you can get expert guidance and support at an affordable price.
Have peace of mind.
By working with StartCHURCH, you can have peace of mind knowing that your ministry is on a firm legal foundation. This allows you to focus on your mission and vision for your ministry rather than worrying about legal and compliance issues. Our team of experts has years of experience helping thousands of churches and ministries navigate the incorporation process and also obtain tax-exempt status.
Seeking the guidance of experienced professionals like StartCHURCH can help ensure your ministry is protected and your application is processed correctly, without delay. As Proverbs 15:22 states, "Without counsel plans fail, but with many advisers, they succeed."